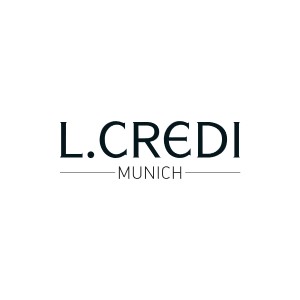 Inspired by Italian elegance and flair of Munich
Depuis 1953, L.CREDI Munich représente des accessoires qui allient tradition et innovation,
les classiques intemporels et l'air du temps de manière exclusive.
Le nom de L.CREDI Munich est synonyme d'exigences élevées en matière de design,
des matériaux et de la qualité de fabrication, ainsi que des valeurs et des visions contraignantes.
Une combinaison agréable de design italien, de précision allemande, de tradition munichoise et de désir de mode.
et la soif d'un style de vie à la mode.