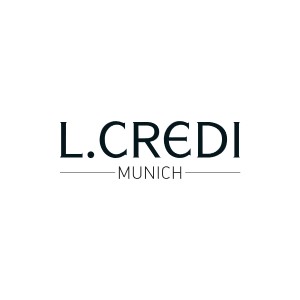 Inspired by Italian elegance and flair of Munich
Sinds 1953 vertegenwoordigt L.CREDI München accessoires die traditie en innovatie combineren,
tijdloze klassiekers en moderne tijdgeest op een exclusieve manier.
De naam L.CREDI München staat voor de hoogste normen in design,
materiaal- en verwerkingskwaliteit en voor bindende waarden en visies.
Een sympathieke combinatie van Italiaans design, Duitse precisie, Münchense traditie
en de lust naar een modieuze levensstijl.